04.22.2011 Starfucker / We Need Surgery
First update in a while. Still going to shows, just less of them...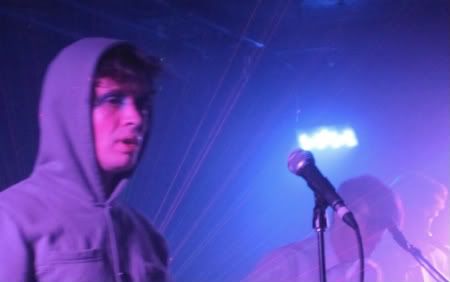 Local opener was called "We Need Surgery". They had a dance rock sort of sound. Had a sort of preppy stage image. Only thing that struck out was that their singer was really good. I'm talking he could probably do studio work as he has a very 'mainstream rock produced' sound. A lot of people in the crowd knew of them. I did not since I'm apparently out of the loop now.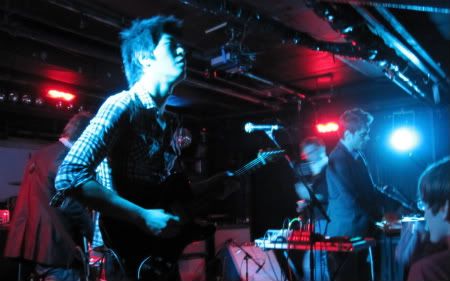 I was a little surprised that Starfucker's first song, 'Hungry Ghost' featured their singer on turntable. For some reason listening to their first album at home, I never thought a turntable would be used live, probably because it's been years since I've seen a rock-based band with turn-tablist. The show really started to take off a song later during 'Myster Cloud' when the synth leads kicked in mid song. This show was their second to last show of a lengthy tour across the states. They seemed tired but were by no means sloppy and they did bring the audience what they wanted, a sweaty dance party. Their singer reminds me of Island's Nick Diamonds, both have an affinity for face paint. I found the laser beam lighting machines they had onstage cheesy at first, but actually worked out pretty well as the night grew on. Material was a mix of old songs and new ones. To Starfucker's credit, I can't really recall many lulls in the their set, most of the crowd was dancing about the entire 70 or so min they played.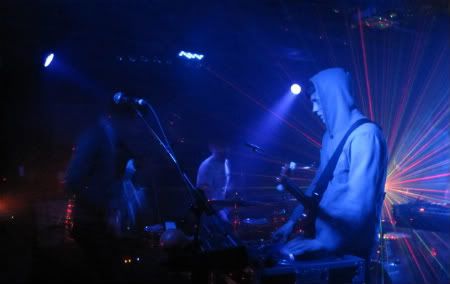 $15/$15
Labels: Biltmore, starfucker, vancouver, we need surgery