06.28.06 Hella / The Advantage / Octis
Yes this is an update. And its a show review. Hooray! Went to Hella (sorta), thought I would get there early, but for some reason forgot where the venue was. I thought it was on granville. It wasn't. Luckily the show started late. Said doors 8/show 9. About 15-20 minutes late.
Show started with Octis. Almost missed the start. Guy looking like a typical roadie gets on stage and starts doodling on the guitar. Ok. Then he starts shredding. No band just him shredding, Dillinger Escape Plan style. He continues this backed by samples of drums and blast beats. Does this for 10 minutes. Then a drummer comes out and starts hammering the drums just as spastic as the guitarist. The drum kit had some of the most decrepit cymbals i've ever seen. This continues for another 15-20 minutes. The drummer must be tired. I couldn't really tell if they were even playing together or if they were both improvising on the spot. The oddest thing is that he left his walkman drum samples on the ledge and just left. I hope he didn't need it. [edit] turns out it was the end of the tour, so I guess he really did leave it out.
The advantage was next. Pretty cool, I've seen both advantage and minibosses and while I still like minibosses, The advantage does play a lot of songs that are more obscure. They even moved the drum kit to the front of the stage a la.... well pride tiger if you know them. There was a pretty big crowd. Really seemed into them. If anyone doesn't know already, The advantage plays Nintendo covers. The cool thing is that they mix it up a bit. They'd add some teasers, speed up and slow down songs. Pretty fun.
Setlist:
Festers x2
Gremlins x2
Air Fortress > Metal Gear > Bomberman
Cake > Marble Madness > Metroid
Goonies II
Mario > Blaster Master
Castlevania 3 > Willow > Bubbleman
Duck Tales
Ghosts + Gob
RHCP = CV Medley
Guardian > Bubble Bobble
Gradius > Solar
Jetman > Solar
Hella was next. As a bit of back story, being a goofball that I am, only brought 1 minidv. So that means no more film. Which means going home to me. In my defence I've walked out of Dillinger Escape Plan before. So the precedent is already set.
$12 + 1 dirt cheap walkman/$12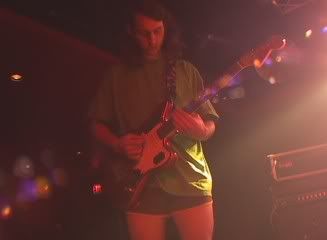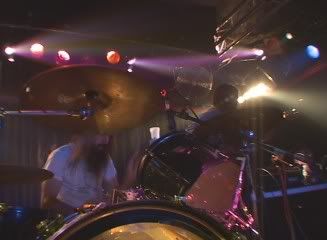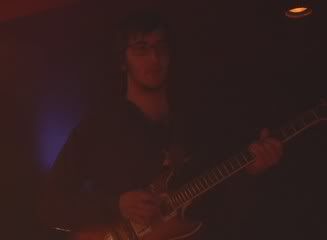 Labels: review