04.12.2007 Silversun Pickups / Sea Wolf / Elizabeth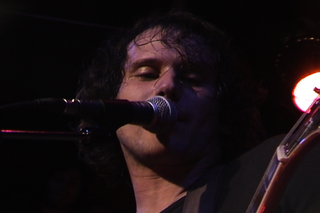 In 1999, a friend of mine had won tickets to 3 Doors Down at Richards on Richards. Back then, the song "Kryptonite" had been all the rage and definitely on heavy rotation on local radio stations. At the time, I was underage and couldn't go. I really didn't think much of it until I went to see the sold out Silversun Pickups last week. Much like the former show, the latter had a pretty hyped up single in "Lazy Eye".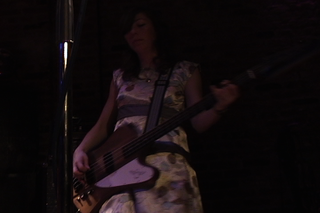 The show began with local stalwarts Elizabeth who have been opening for bands such as Death From Above 1979 and Metric. Decent opening band. The guitar work was pretty good as far as I remember. Typical indie/dance/pop. They sound like Metric and Bloc Party. Apparently they are heading over to Europe to tour.
Next Up was Sea Wolf, who are apparently friends of Silversun Pickups. Sound is pretty hard to pin point. I do recall them using some interesting instrumentation (violins and cellos). Otherwise not too memorable when you consider what was next.
As it neared time for Silversun Pickups to hit the stage, you got the sense that it was the radio rock crowd that showed up. Much to my amusement, a "TURRRCooo, You suck" chant was heard before the set. This was followed by a chorus of boos when the crowd had to wait. Eventually the band did hit the stage starting with "Well thought out Twinkles". To pretty much no one's surprise, and for lack of better wording, they pretty much brought the rock. Guitarist and vocalist, Brian Aubert was in fine form and good spirits. Feeding off the crowd, the band plowed through all but one song off of their full length "Carnavas". Almost all the songs worked well in the live setting, and of course the crowd popped for Lazy Eye. After a short encore break, the band closed the show with three off of their EP. I would definitely say I was satisfied with the show and can bet they'll be doing some arena rocking in the future.
$20/20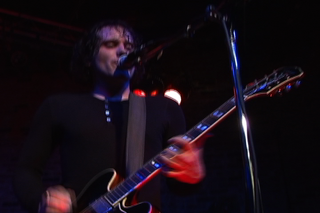 Labels: elizabeth, la, lazy eye, Richards, sea wolf, Silversun Pickups, vancouver